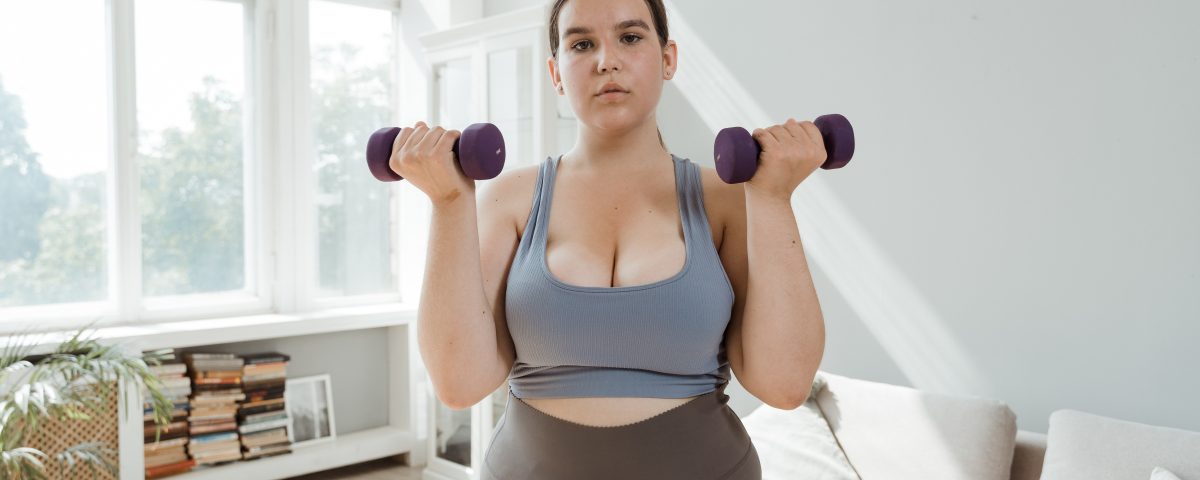 Exercise is a feasible, doable and clinically effective adjunct therapy for bariatric surgery patients, and critical for long-term weight loss maintenance and lasting remission of Type 2 Diabetes.
Primary physicians have an important role in implementing an "exercise prescription" for bariatric patients post-surgery.
According to a systematic review in Obesity Journal on thousands of patients tracked for exercise post-surgically, the patients who exercised after their surgery saw their Body Mass Index (BMI) drop 4.2% more than the patients who did not exercise.
And a 12-week exercise program after bariatric surgery of treadmill walking, rowing and cycling improved postprandial blood glucose, according to another study in Diabetes, Obesity and Metabolism.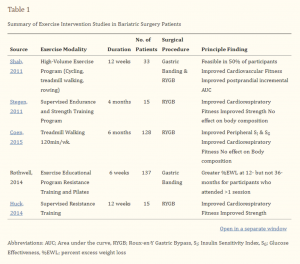 However, the study also found that bariatric patients: 
"Are typically much less likely to expend energy than non-obese patients". 
"Represent a population who may benefit greatly from exercise".
"More randomized controlled trials are needed to inform clinical practice regarding much-needed guidelines for exercise following bariatric surgery."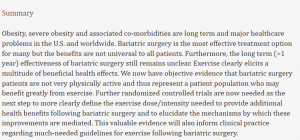 How to encourage patients to engage in post-surgery exercise programs
Given the dearth of formal exercise prescription guides for GPs, here are my top tips for GPs when encouraging patients to engage in an exercise program post-surgery:
✓ Do encourage a little a lot
For less invasive procedures, such as the Orbera Gastric Balloon and the Lap Band, gentle walking 5 to 10 minutes a day exercise can be started straight after surgery. For more invasive procedures such as the Gastric Sleeve or Bypass, patients should ideally be able to sit in a chair the day of surgery. By day two or three many patients start gentle walking.
✓ Do build slowly
Encourage patients to walk just two to five minutes per day, then add an extra two minutes every third day. The initial goal is to walk 30-60 minutes per day, but this can be broken up into multiple 10-minute walks. Patients should only exercise up to the pain threshold – think more duration than intensity.
✓ Do give patients an "exercise prescription" including weights
When patients lose weight rapidly, they lose muscle mass too (especially in older patients). Exercise after surgery is a safe and effective way of maintaining lean body mass, which maintains metabolism and helps keep the weight off.  A light weight program (1-2kg) is ok generally 2 weeks after surgery. When done twice a week, for 30 minutes per session, this can go a long way in helping maintain muscle mass. 
✓ Do prevent patients of doing abdominal exercises
Advise your patients to avoid abdominal exercises during the first eight to twelve weeks after surgery to allow the incision to heal, which helps prevent abdominal hernias in or around the incision.
✓ Do measure and reward goals 
Just walking from one telegraph pole to the next is a start in the early days. After the first week, encourage patients to walk ten poles, then build up to 20 telegraph poles the following week. Patients should only begin running after the post-operative review at 2 weeks if they are fully healed and feel strong. Ideally, primary physicians should monitor progress, track girth with waist measurements, and positively reinforce any small gains.
✓ Do encourage patients to get wet
Swimming is ideal because water reduces the gravitational load on the body by as much as 90 percent, aiding joints and bones. Wait until the scar has healed before swimming, usually about two to three weeks. Similarly avoid baths and hot tubs during this time. 
✓ Do encourage variability
Yoga, pilates and cycling are also ideal to start six weeks  after surgery, while sexual activity can resume when there is no pain (usually four weeks). For the first few months patients should avoid competitive sports, especially where they may be hit in the belly.
✓ Do encourage patients to drink small sips of water regularly
A smaller stomach following surgery can make it tough for the body to absorb the water it needs, especially during and after exercise. Encourage bariatric patients to always have water by their side and sip regularly, rather than drink large amounts. Drinking with meals should be avoided. 
X Don't permit driving until patients off pain medications
Do not allow patients to drive until they are completely free of belly pain and are no longer using prescription pain medications. This typically occurs around a week after surgery.
X Don't encourage heavier weights in the early days
Whilst light 1-2kg weights are generally ok after 2 weeks of surgery, patients should not lift any more than 5kg (think average house cat) for 6 weeks. Be also mindful of recommending your patients to avoid lifting children, heavy shopping, bags of kitty litter and boxes. 
X Don't encourage short cuts
Encourage patients to use stairs instead of escalators and to walk an extra bus stop away from home. After a few months, promote additional incidental activities, such as squatting to reach items on low shelves in supermarkets or walking to a colleague's desk instead of sending an email.
X Don't encourage balance exercises after 2 weeks
After surgery, the body's centre of balance changes quickly due to the large amounts of weight being lost, and this may impact stability. That's why it's best to avoid lunges or squats for at least 2 weeks post-surgery. These exercises are important to patients for building muscle mass, but it's better to start implementing it lightly after two weeks.
Australian Family Physician Report on Exercise recommendations 
Exercise for bariatric surgery patients is often neglected by the patient before and after surgery. Maintaining a healthy, long-term exercise regime is vital to their general health, and has benefits beyond weight loss alone. 
Australian physical activity guidelines for adults aged 18–64 years are clearly documented: 
Be active on most, preferably all, days every week.

Accumulate 150–300 minutes of moderate intensity or 75–150 minutes of vigorous intensity, or an equivalent combination of both, each week.

Do muscle-strengthening activities on at least two days each week.
However, there are many factors beyond these guidelines to consider before moving a bariatric surgery patient onto an exercise plan. 
For patients who are obese, there are restrictions on certain exercises that can be done safely, so initial screening and then modification of a program by an exercise physiologist or qualified personal trainer is preferable, where available. Patients need a program they can physically adhere to; therefore, previous injuries and physical limitations must be considered and recorded. 
By Mr Jason Winnett (Laparoscopic and Bariatric Surgeon) with Sarah Pizzi (Exercise and Lifestyle Consultant)
Winnett Specialist Group
P (03) 9417 1555 admin@winnettspecialistgroup.com.au 
www.winnettspecialistgroup.com.au 
Queens Terrace, 382 Victoria Parade, East Melbourne 3002 
Sources: 
Exercise and Bariatric Surgery: An Effective Therapeutic Strategy, Exercise Sport  Sci Rev, 2018 
A role for Exercise After Bariatric Surgery (Diabetes Obesity and Metabolism 2016. 
AFP, 2017: Management of Bariatric Patients.