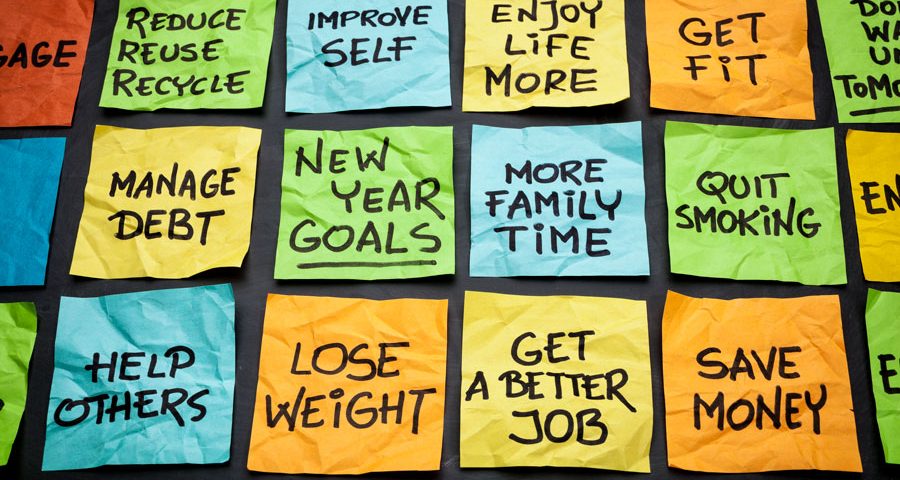 What's Your Word For 2019?
Forget about strict and rigid new years resolutions, this year it's all about picking your word.
The start of a new year is the perfect time to reflect on the year gone by and plan for who you want to become and what you want to achieve in the year ahead. But, the traditional practice of setting new years resolutions is out and picking your word for the year is in!
New Years Resolutions Are Destined For Failure
Did you know that only 9% of people actually succeed at achieving their new years resolutions? Come February, most people have already fallen off the wagon.
The problem with new years resolutions is that they are strict rules that can be broken. When you can 'break' your goals there is no room for celebrating improvement and growth. It makes for a very all or nothing experience that's only sustainable for a short time.
Picking a word for the year allows you to focus on what you want rather than what you don't want. It also encourages you to move toward the future rather than try to rid the past. By staying focused on the future (being the part of life you CAN control), your chances of feeling successful and fulfilled at the end of the year are much greater.
This year, give yourself a break from the rigid rules that are new years resolutions. Go a little easier on yourself. Take the pressure off by choosing just one word that will represent your year in 2017 and who knows, it may just be your best year yet.
Choosing Your Word
Your word should reflect who you want to be or how you want to live your life this year. It will be the one word that will guide decisions and your life into the direction you want.
Here is a simple three-step process to help you pick your word for 2017:
Who do you want to be at the end of this year? Take a moment to visualise your life at the end of the year. What do you look like? How do you feel? Who is around you? How is your health /fitness/diet/finances?
What are the key characteristics of the person/life you have visualised? Are they generous, kind, loving or greatful?
Pick a word from the list of characteristics and make sure you only choose ONE WORD. This will be your word for 2017
Word Examples
If you need a little inspiration for a word that you can use this year, here are some examples:
Nourish
Love
Focus
Listen
Learn
Dream
Adventure
Courage
Worthy
Grow
Rest
Slow
Open
Expand
Now that you have your word, you will have clarity and focus for the year ahead. You are now in a fantastic position to achieve everything you ask of 2017!
– By Katie-ann Mueller