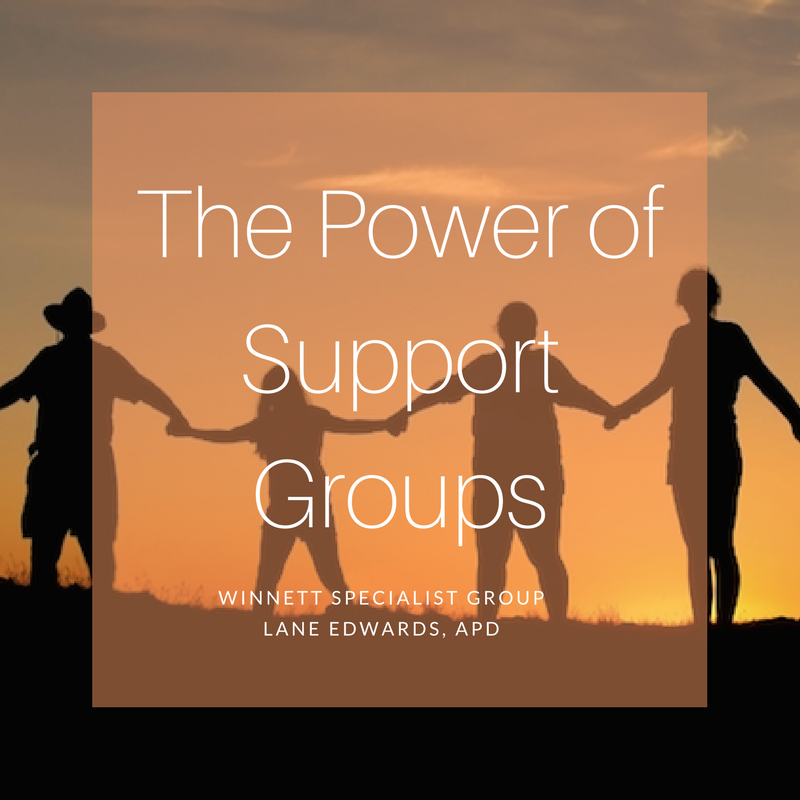 When it comes to weight management, there's power in numbers.  Psychological research tells us that support groups are proven to help people achieve and maintain weight loss, by reducing depression, building self-esteem and improving physical and mental health.
Support groups help patients to make lasting lifestyle changes, whether it be through altering eating habits, learning more about diet and exercise, following a nutrition regimen or all of the above.
Participating in a support group has the potential to improve and speed up adjustment to Bariatric surgery.  Research has indicated that patients who participated in a support group as adjunct to their Bariatric surgical regimen, lost greater amounts of weight than their counterparts who did not regularly participate in support groups.
Why is a support group so valuable?
FIRST AND FOREMOST, YOU ARE NOT ALONE
Many of us feel alone and isolated when living the day-to-day challenges that come with having a complex, long-term condition.  We experience fatigue, stress and other people's judgements and this can leave us feeling anxious and strung out, or low.  Giving up can be a temptation.  Knowing that you are not the only one struggling with common side effects of having a chronic condition is empowering.
INFOSHARING
Often a fellow support group member will have already been through what you're experiencing and will be able to shed some light on your situation.  Or, sometimes you just need to hear a fresh perspective and an enormous weight is lifted off.  Support groups also give you the opportunity to be there for somebody else, which can be very motivating.  The more you know and do, the more you can help others along the way.
ACCOUNTABILITY
You can and will come up with one million reasons for not exercising or eating well.  It's difficult to use these excuses on people who are invested in your weight loss journey, and who are facing similar challenges to you.  You don't want to let your fellow support group members down.  As you continue to engage in the support group, it provides you with the motivation you need to stay on track.
A PROBLEM SHARED IS A PROBLEM HALVED
If you have ever seen a good psychologist or a counsellor, or if you have a friend, partner or family member who is a really good listener, you will know this to be true.  Sharing your problems with others is one of the most powerful ways of reducing their size in your mind.  This might be more of a challenge for some people who are more private, but if you can find a way to share some of your struggles, it can go a long way towards improving your emotional, mental and physical health.
GOING IT ALONE USUALLY DOESN'T WORK
Rarely do people find long lasting weight loss success by 'going it alone'.  They will either have the support of their family, friends or colleagues, health care team or support group.  If you can have all of the above in your cheer squad, why wouldn't you?  Invest a little bit of time in a support group, and we firmly believe your time will be paid back with interest.