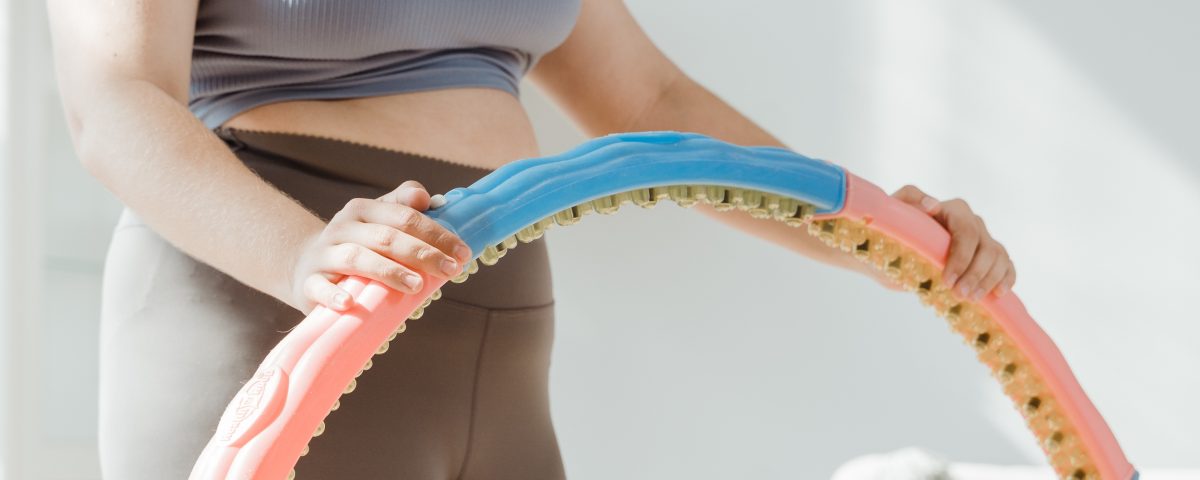 Doing exercise after bariatric surgery not only speeds up weight loss but helps keep the weight off through building up muscle mass.
In fact, according to a systematic review in Obesity Journal on thousands of patients tracked for exercise post-surgically, the patients who exercised after their surgery saw their Body Mass Index (BMI) drop 4.2% more than the patients who did not exercise.
Outside of weight maintenance, there are many other long-term benefits to exercise including reduced risk of knee replacement, a significantly reduced risk of cancer or cancer recurrence and a 45% reduced risk of Alzheimer's.
Exercise also improves mood, regulates diabetes hormones and reduces muscle weakness, the single biggest reason for falls.
Here are my top dos and don'ts for exercise after weight loss surgery:
✓ Do a little walking a lot
For less invasive procedures, such as the Orbera Gastric Balloon and the Lap Band, gentle walking 5 to 10 minutes a day exercise can be started the day after surgery.  For more invasive procedures, such as the Gastric Sleeve or Bypass, you should be able to sit in a chair the day of surgery. By day two or three many patients start gentle walking.
✓ Do build slowly
Start by walking just two to five minutes per day, then add an extra two minutes every third day. Your initial goal is to walk 30-60 minutes per day, but you can break up that amount into multiple 10-minute walks. You should only exercise up to your pain threshold – think more duration than intensity.
✓ Do add weights
When we lose weight rapidly, we also lose muscle mass. Using weights can help maintain metabolism and build muscle strength, which in turn helps to reduce excess skin. Starting a light weights program (1-2 kg) a few days a week is generally acceptable 2 weeks after surgery.
From 6 weeks onwards patients can return to a normal weights program, this can go a long way in helping maintain muscle mass and weight loss.
✓ Do visualise goals
Just walking from one telegraph pole to the next is a start in the early days. After the first week, walk ten poles, then build up to 20 telegraph poles the following week. Only begin running after your post operative review at 2 weeks if you are fully healed and feel strong. If you are uncertain, consult with your surgeon first.
✓ Do get wet
Swimming is an ideal form of exercise after bariatric surgery because water reduces impact on the body by as much as 90 percent, aiding joints, and bones. Wait until the scar has healed before swimming, usually about two to three weeks, and check with your surgeon first. Similarly avoid baths and hot tubs during this time. 
✓ Do mix it up
Yoga, pilates and cycling are also ideal to start six weeks after surgery, while sexual activity can resume when there is no pain (usually at four weeks). For the first few months avoid competitive sports, especially where you may be hit in the stomach. 
✓ Do incidental activity the sooner you can
Increasing incidental activity is just as important and makes just as much difference as designated activity. Use stairs, not escalators; walk an extra bus stop further away from home. Once surgery has healed, do pushups on your kitchen bench while waiting for the kettle to boil, squat to find items on low shelves in supermarkets, or when brushing teeth. It all adds up – 10 bench pushups per day equals 70 per week.
✓ Drink small sips of water regularly
Your smaller stomach following surgery can make it tough for your body to absorb the water it needs, especially during and after exercise. Always have water by your side and sip regularly, rather than drink large amounts. 
X Don't drive until your off pain medications
Avoid driving until you are completely free of belly pain and no longer using prescription pain medications. This generally happens around a week after surgery. 
X Don't  do dynamic abdominal exercises
For the first 6 weeks allow the incision to heal by avoiding dynamic abdominal exercises. Static holds, such as planking, are also advised after 6 weeks. 
X Don't lift heavy weights (initially)
Be also mindful of avoiding lifting children, heavy shopping, bags of kitty litter and boxes. 
X  Don't do balance exercises (initially)
After surgery, your body's center of balance may change due to the large amounts of weight being lost, and this may impact stability. Be careful post surgery when doing lunges and squats initially until your confidence and strength increase. Remember, these exercises are important to build muscle mass and can be lightly implemented after two weeks. Always listen to your body and don't push through pain.
How a typical bariatric exercise diary can look like 
Day 1 – Patients should walk to and sit in a chair. 
Day 2 – Commence 2 minute walks, 10 times a day.  
Week 2:
Walk 20 minutes to 60 minutes per day, five days a week (This can be broken into lots)

Introduce light weights 1-2 kg twice a week. 
Week 3  – Can commence swimming after the scar has healed, driving if no pain and off pain medications.
Week 4 – Can commence sexual activity (earlier if no tummy pain) 
Week 6 –Can start squats and lunges. 
Week 12 – Can resume competitive sport. 
At Winnett Specialist Group, we pride ourselves on our holistic approach to patient care, offering comprehensive support tailored to individual needs. Among our team of professionals, we have Sarah Pizzi, an expert Exercise and Lifestyle Consultant, who provides valuable guidance both before and after surgery. To learn more, we invite you to schedule a consultation with our team.
By Mr Jason Winnett (Laparoscopic and Bariatric Surgeon) with Sarah Pizzi (Exercise and Lifestyle Consultant)
Winnett Specialist Group
P (03) 9417 1555 admin@winnettspecialistgroup.com.au 
www.winnettspecialistgroup.com.au 
Queens Terrace, 382 Victoria Parade, East Melbourne 3002 
Sources:
Sources: Exercise After Bariatric Surgery: Systematic Review Obesity Surgery, 2010. 
Physical Exercise and Dementia: Alzheimer's UK