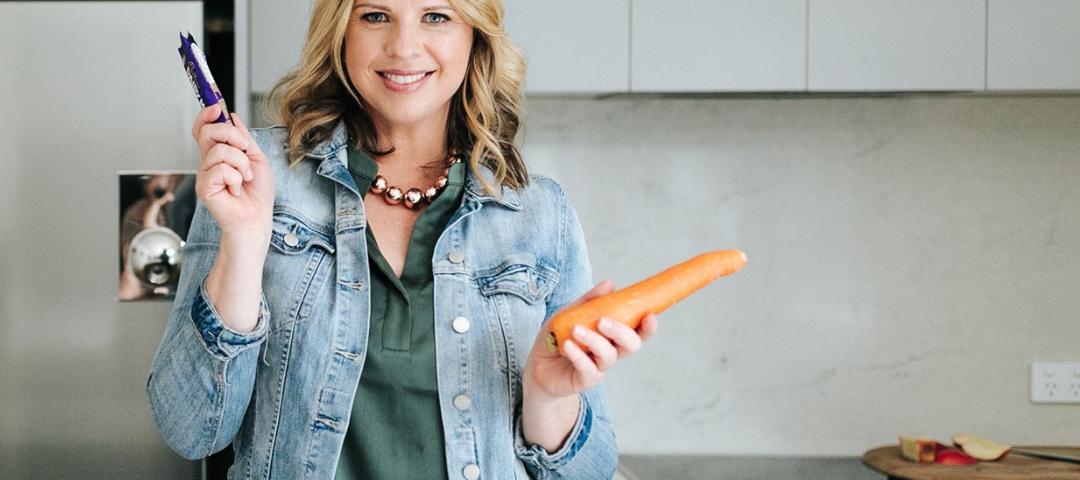 With Mr Jason Winnett , Melbourne Laparoscopic and Bariatric Surgeon And Psychologist Georgie Beames 
 1. Obesity and depression are a two-way street. 
"Obesity and depression are both notoriously difficult medical issues to treat – not only because they are common, but because of their bidirectional relationship," says bariatric and laparoscopic surgeon Mr Jason Winnett.  
One Journal of the American Medical Association meta-analysis of 58,000 patients found that obese patients have a 55% increased risk of becoming depressed in their lifetime compared to non-obese patients, while patients with depression are similarly at risk of obesity*1.
2. Mood medications increase weight too. 
Mood medications increasingly play a role in obesity with more than 1 in 7 Australians taking antidepressants*2 today, while sertraline in 2020 became one of Australia's top 10 most commonly prescribed medications for the first time*3." 
And for those on antidepressants, 11% will increase body weight gain of 5 per cent*4 or more over a year, compared to 8% not on antidepressants, according to a large study reported in the British Medical Journal in 2018.  This increased further in the second year of use. 
Antipsychotics resulted in a 6.1kg weight gained for patients after four years on olanzapine*5, reports the Journal of Psychopharmacology 2019.
"The same reason antipsychotics are beneficial for mental health conditions is why they can affect weight in that they impact the brain's hormone levels which can affect the hormones that control appetite," says Mr Winnett.
Incidence of mood issues in general population v bariatric patients
                                    General Pop                Bariatric Patients 
Mood Disorder               10%                       23% 
Depression                     8%                        19%
Binge Eating Disorder    1-5%                     17% 
Source: Mental Health Conditions Among Patients Seeking and Undergoing Bariatric Surgery (results), JAMA 2016
3. Patients with bipolar, depression and schizophrenia can often have bariatric surgery. 
In decades past, patients with severe mental health conditions such as bipolar, depression and schizophrenia were often advised not to have bariatric surgery at all.
Certainly, these patients need to be carefully monitored and the evidence is mixed on whether surgery can exacerbate mental health conditions, says Mr Winnett. One large Australian study found that there were more presentations to ER and psychiatric episodes after bariatric surgery*7, especially if there were post-surgical complications or if there was a history of deliberate self-harm or psychiatric substance abuse before surgery. So these patients would need to be monitored very closely. 
However for depression per se, the results were very encouraging with an  8-74% reduction in depression*8  according to a meta-analysis of 65,363 patients in the Journal of The American Medical Association which found: "moderate quality evidence supports and association between bariatric surgery and lower rates of depression post-operatively."  
Another Cureus 2022 study*9 of 267 bariatric patients from the University Hospital Riyadh, found that: "the anxiety and depression levels of the patients did not show any statistically significant changes postoperatively in the short, medium, or long term. On the other hand, almost all of the patients (97%) who underwent bariatric surgery were satisfied with the outcome of their surgery."
4. What you do AFTER surgery is vital too. 
"There is no fast fix for weight loss and even after surgery, and the mind-body approach is vital in staying on track with your weight loss and avoiding a weight plateau," says Winnett Specialist Group's new psychologist Georgie Beames. 
Georgie uses a combined approach of evidence-based tools such as Eye Movement Desensitisation and Reprocessing (EMDR), which involves moving the eyes in a specific way as you process negative, intrusive or traumatic thoughts. She also uses cognitive therapy, which involves challenging negative thoughts, as well as tapping, a Chinese Medicine acupressure technique. 
"Stimulating pressure points on the body with this two–finger tapping technique helps to calm the amygdala, the stress centre of the brain which governs the fight or flight response," says Georgie.  
5. Change up your routine.
"The best way to deal with cravings is to EXPECT them and respond to them with a plan, rather than react," says Georgie.
 "Set an alarm to eat at a different time of the day. Move to a different seat. Try doing a 5-minute body scan process of box breathing (breathe in for 4, hold for 4, out for 4) to stave off a craving and take yourself off automatic food pilot."
Georgie also says it's important to forge a new food identity for yourself before and after surgery. 
"For instance, instead of kicking yourself for being a weight loss failure, flip that thought around and say:  'I trust myself to succeed'. 
"Then find a visual image of yourself succeeding where you are embodying the new identity. Write your identity words on your screensaver, and spend a few minutes a day connecting with those feelings of trusting yourself and succeeding."     
References: 
1 Overweight, Obesity, and Depression: A Systematic Review and Meta-analysis of Longitudinal Studies | Depressive Disorders | JAMA Psychiatry | JAMA Network 
2 Australians are taking antidepressants in record numbers and for longer than ever  – ABC News
3 Top 10 drugs 2020–21 – Australian Prescriber (nps.org.au)
4, 5 Antidepressant utilisation and incidence of weight gain during 10 years' follow-up: population-based cohort study | The BMJ
6 The role of hypothalamic H1 receptor antagonism in antipsychotic-induced weight gain – PubMed