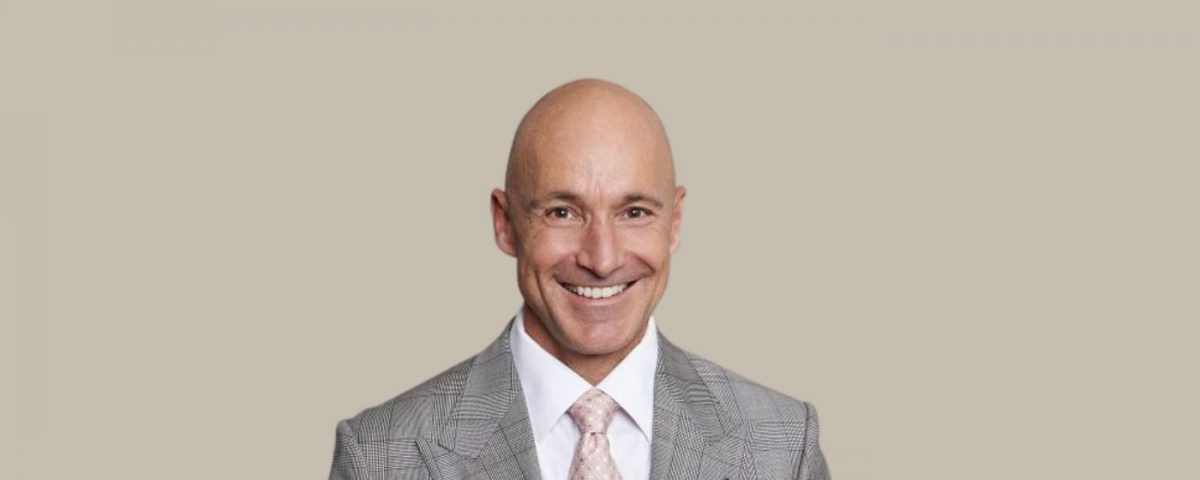 Here at Winnett Specialist Group, our head Bariatric Surgeon and founder Jason Winnett has built a clinic on professionalism and most importantly, personable care, but who is the man behind the three-piece suit? Here are some fun and interesting facts about Jason.
Patience For Patients
Jason genuinely enjoys meeting his patients and encourages each one of them to share their stories at length.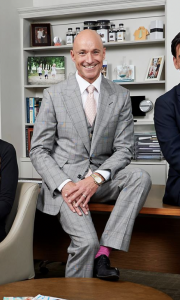 He understands that surgery is a big and daunting decision, so he makes it a priority to get to know each of his patients on a truly personal level. He thinks of himself as more of a friend and counsel to his patients than just a medical provider, plus, he just loves a chat!
Part of the reason Jason likes to form these relationships isn't just to understand his patient's needs, but so they feel completely at ease during the journey. He knows that small gestures like a hand on a shoulder as his patients go to sleep offer a much-needed level of comfort. Jason also makes himself personally available so his patients know they can reach out to him about any post-surgery concerns.
Action Man
Our Practice Manager Vivienne Dutton describes him as an inspiration to his staff as well as his patients as he is always motivating others with how much he can accomplish in a day. We also got some intel from his wife Glennis, who revealed that he gets up at the ungodly hour of 5 AM every morning. Even though he works long hours at the clinic, he finds the time to support his local community on weekends. He is a trainer with his son's local football club, is a doctor for Portsea SLSC events including Portsea Nippers, Swim Classic and Pier to Perignon. Winnett Specialist Group also sponsors the Portsea SLSC nippers program. He is a vocal supporter of his beloved Richmond Tigers, sometimes coming home from home games with a scratchy voice. A lover of animals, he doesn't quite extend this unconditional love of felines to his two fluffy white cats whom he mostly tolerates around the house.
A big fan of the moniker that health equals happiness, he loves getting out for a run, a hit of the tennis ball or pumping weights at the gym. This is probably a good thing considering that he is always receiving chocolates as a gift. If you want to know the way to Jason's heart, we can confirm that his absolute favourites are Cadbury Snack blocks, Caramilk, Strawberry Freddos and Allen's Party Mix lollies – especially snakes. When it comes to a favourite tipple, he doesn't mind a gin or a rosé, but coffee is his go-to beverage of choice.
While on weekdays you'll find him at the clinic dressed in his trademark sharp suits, or in his scrubs ready to perform surgery, would you believe he used to be a fan of novelty ties? He once sported the ubiquitous Homer Simpson tie that was the ultimate fashion faux pas of the nineties and noughties. Jason now indulges his novelty habit with socks rather than ties, so be sure to try and spot some cartoon characters hovering around his ankles.
High School Achiever
Jason grew up in the Dandenongs and is proud of his achievements at his local high school, Upwey High. His parents still live in Upper Ferntree Gully. After high school, he went on to study medicine at Melbourne University where he developed a passion for Bariatrics after seeing the improvement in a patient's quality of life, self-esteem and longevity post weight loss. He realised a dream when he started his own weight loss surgery clinic at Winnett Specialist Group with a trusted team of receptionists, physicians, dietitians, personal trainers and administrators. Jason has now completed over 2,500 weight loss surgeries and over 20,000 endoscopic procedures.
Book your consultation
To start your weight loss surgery journey with Jason and his team, get in touch with our friendly staff members online or call us on 03 9417 1555.