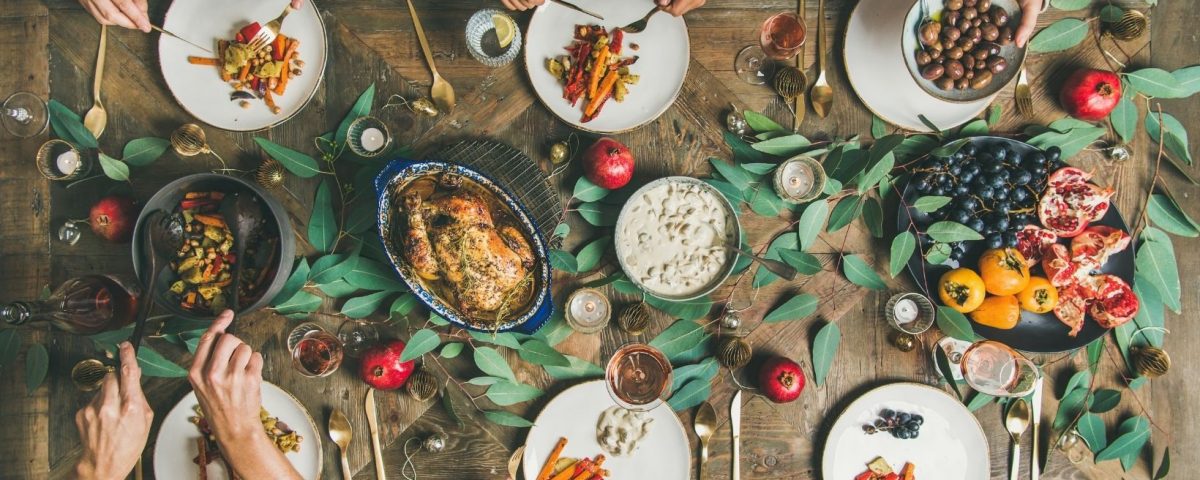 Dreading the season of temptation? You're not alone. While most people look forward to the unbridled indulgence of the holidays, the barrage of events can be a source of dread for those of us trying to control our weight. Too many of us often believe that, when faced with these sorts of situations, it is all or nothing. You either eat everything and feel awful, or try to refrain and end up in a spiral of self-pity while everyone else is celebrating.
The very good news is that there is a way to have the best of both worlds at Christmas. One of the keys is to stay positive and think about the foods that you can add to your diet during this time, rather than take away. Here are some great tips for happy holiday eating minus the traditional side serves of guilt.
Food Prep
Just as any Christmas spread requires preparation, a little bit of early planning can help you to feel in control rather than overwhelmed. If you already know what days you'll be at celebratory events, mark those as days when you know you can treat yourself. This way, a few days of indulgence doesn't need to become two months of blow-out.
If you practice your usual healthy habits in between, you'll relish naughty holiday eating even more at those special events. Dietitians refer to this as the 80/20 rule. By enjoying fibre and protein-rich food every other day, you can really look forward to the roasted meats and sugary treats.
If you're worried about overdoing it, and everyone certainly does when the festive foods are on offer, ensure the days following special events are pegged for physical activities or some extra gym time. Happy holiday eating is all about finding the right balance.
Good Graze
As December rolls around, every bare surface seems to attract a snack bowl.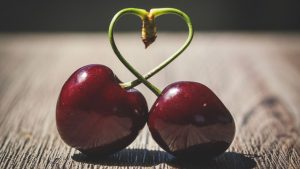 While there's no need to refrain from a bit of party snacking, consider the variety of foods on offer. While it may be impossible to make healthy choices sometimes, it's always possible to make better ones.
Instead of filling up on carb-loaded crackers, breadsticks or heavily salted nuts, savour slices of artisanal, calcium-rich cheese or reach for the seasonal fruits such as fresh grapes and strawberries. Cut-up vegetables and fibre-rich dips are always an excellent choice at the party table.
Be sure to get merry with the cherries too. This classic Christmas fruit is low in calories and filled with fibre, vitamins, minerals, nutrients such as vitamins C, A & K. Each long-stemmed fruit also offers potassium, magnesium, and antioxidants.
If you're concerned there won't be healthy options available, simply take your own platter to the party.
Freshen Your Drink
Alcoholic beverages flow a lot more freely during the holidays, and as you already know, these can be a hidden source of extra and unwanted calories. While festive tables are often laden with heavier, full-bodied wines, there's no reason you can't toast to your health.
As Australians make the most of a warm summer Christmas, so too can you make the most of fresher, cooler beverages.
Here are some fun ideas for low-cal celebrations at any event:
Spritzers are your best friend. Top up a tipple of wine or liquor with cool sparkling
soda or mineral water.
Clear spirits are much lower in calories than wine and beer, so look up fun summer cocktails to garnish with fresh fruit.
Talk to the office party planner to ensure there is an option to suit your needs at your Christmas function.
Steer clear of sugary pre-mixes by buying ingredients to mix your own drinks.
Lemon and lime with everything. Both are high in vitamin C which helps the body absorb iron and supports the immune system.
Champagne! Technically on the low-cal end of the scale compared with its wine and beer counterparts.
Don't forget the strawberry for extra vitamins.
Time to Digest
If you're sitting at the Christmas table, take the time to savour the flavours. While this is easier said than done for those of us who have suffered through bouts of binge-eating, see if you can slow yourself down. The brain works faster than the stomach, so give your stomach a chance to realise it has eaten before refilling your plate. Start a conversation, sip some water or pull some crackers. Leaving some time between courses, however brief, will help you from eating too much too quickly.
Besides, you don't want to fill up on turkey when there's still pudding to come! From everyone here are Winnett Specialist Group, we hope you have a wonderful silly season filled with good times and happy vibes.
Need advice?
The Winnett Specialist Group are here to help. Talk to us today about weight loss solutions with expert advice from medical professionals and dietitians. Get in touch with us today.